Blowout Ends Hawk's Regular Season
It is not every day that you have a chance to witness the best team in a state. The Lake City Timberwolves(21-0,9-0) are a powerhouse of a basketball team that can not be stopped by any other team in Idaho. It is no surprise that they finished their regular season unbeaten, given the superstar talent spread across the starting five. 
"Lake City is a talent that deserves to be appreciated because their level of play has never been seen in North Idaho before. They are a powerhouse, but it was a fun experience," said senior Michael Locke. 
The Timberwolves traveled to Rathdrum, Idaho to battle the Lakeland Hawks(3-16, 1-7). The Hawks were heavy underdogs coming into the game. The Hawks fought hard but fell 85-41. They only trailed 17-12 in the first minute of the second quarter, which was followed by a 34-2 run from the Timberwolves to close out the first half.
"We knew what we were going up against, but we wanted to play hard and get better. We knew we were the underdogs, and we had a fighting mentality," said senior Caysen Loutzenhiser. "Blake's height was a big impact on the game, but our post did well defending him. Michael and Ben had a heck of a defensive game guarding blake, and the bench was fantastic in the fourth quarter."
Lake City is a nationally ranked top-25 team for high school basketball and is without a doubt the best team this Lakeland program has ever been tasked with playing.
Future Division 1 basketball players Kolton Mitchell and Virginia commit, Blake Buchanan gave the Hawks all they could handle. Mitchell scored 18 points, and Buchanan dominated the paint with 15 points, despite not using his 6'10 height to dunk at all. 
Zach Johnson scored eleven points and led the team in rebounds, while Nathan Hocking led the team with 21 points. These four starters allow the Timberwolves to practically have no competition in the state. Their closest game of the season was a 20-point victory over the former state champions, the Owyhee Storm. 
"Each player has a role for their team. Zach Johnson worked hard to get rebounds and is a very athletic and talented player," said Locke. "It was really cool to guard Blake, who is one of the best players in the area. It was cool seeing the guys who don't get as many minutes play in the fourth quarter." 
This was the Hawk's last game of the regular season, and they will not play again until districts. Nobody on the team scored in the double-digits, but this game prepared the team for the hostile environment that they are bound to face against Moscow or Sandpoint. 
"I know we are better than Moscow and Sandpoint, and this game gave us the motivation to win in districts," Locke added. 
Leave a Comment
About the Writer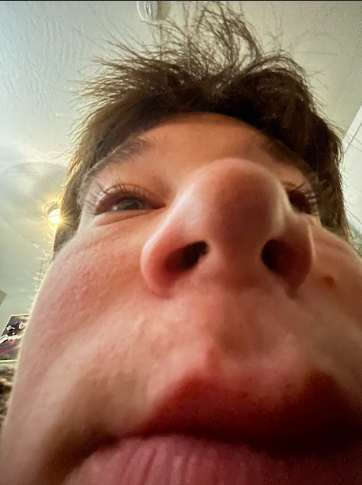 Liam Bradford, Sports Editor
Him. Himmy Butler. Him Nantz. Himmy Fallon. Himmy Kimmel. Him Gaffigan. Himmy Turner. Himmy Neutron. Himmy Buffett. Himmy Carter. Himmy Dean.