Spirit at State
Over the weekend, Lakeland's Dance and Cheer teams competed in the Idaho State Dance and Cheer Championships.
The two teams drove to Boise on Feb. 8.
Cheer competed on Feb. 9. They competed in Pom where they got 6th, Stunt where they got 5th, Show where they placed 4th, and sideline where they placed 7th.
"Show was definitely our best," Rylee Wirth, one of the cheerleaders said.
Overall, the cheer team placed sixth place at the state competition.
"I think our team placed really well against some pretty big schools," cheer coach, Cynthia Peck said.
While at the competition, the team warmed up on the mats to prepare for their routines.  Once it was their turn to perform, there was a lot of excitement.
"There was definitely a lot of adrenaline and nervousness," Wirth said.
In the end, the cheer team was very proud of their performance.
In order to do well, they had to work together as a team. 
"We work really well together and put in a lot of effort for this competition which really paid off," Wirth said.
Peck added that the team is very talented and hard-working.
To prepare for next year, the team plans to recruit more cheerleaders.  
"We will start tryout prep clinics in April, tryouts will be in May, and we begin practicing in June,"  Peck said.
The Dance team competed on Feb. 10.  They competed in Military where they got 11th, Contemporary where they got 5th, and Hip Hop where they got 10th.
"I think we did amazing it was definitely the best we have ever performed," said team captain, Emma Marshall.
Overall, the Dance team ranked 10th in the 4A schools. 
"I am very excited about where we placed," said the Dance coach, Laura Kelley.
During the competition, everyone was very focused on the performance.  
"We worked hard all season and it was paying off we were ready to go out there and leave it on the floor," said Marshall. 
She also added that she felt a lot of love between the teammates as they prepared to compete for the final time of the season.
The Dance team had a very good experience at state, and plan to improve even further next year.
"We plan to set up Jr. High Clinics to recruit new dancers, and set up technique classes for our team," said Kelley.  
She also plans on having summer camps and tryouts in late spring.
The Dance and Cheer teams both performed very well at the state competition and did a good job representing Lakeland.
"I thought the whole experience and the event was great," said Kelley. 
Leave a Comment
About the Contributor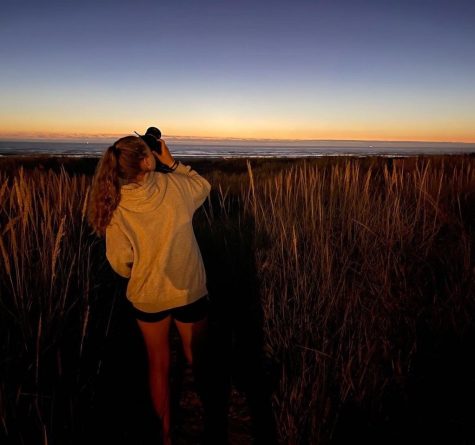 Aly Caywood, Photographer
Cover the Earth before the Earth covers you.