Q&A with Madison Barton
Madison Barton is a senior at Lakeland high school and has been in the Lakeland district since middle school. She was part of the Lakeland dance team her freshman year. At first glance, I noticed she is super energetic and friendly; she has a kind personality and fun orangish hair. A hobby of hers entails getting a coffee every day. It has become a necessary thing; Jitterz is her go-to. She is working on graduating with a general associate's degree. 
Q: What do you do in your free time? 
A: "Honestly, I just watch tv shows. I often have homework and ballet, so watching tv is what I do most of the time." 
Q: What are your plans for the future/after high school?
A: "I am hoping to go to France. I am looking to get my biology degree. The goal is to enroll independently at the  University of Nantes. To do that, I will have to do a lot of work and get my visa. I am currently taking French classes to help further my knowledge of speaking french; I am hoping my language gets better when I move there." 
This is a very exciting journey for Madison. Moving to another country is a big change. It will take a lot of hard work and perseverance, but Barton expresses her commitment, and I believe she can do it. 
Q: What is your dream job?
A: "When I was a kid, I definitely wanted to be an astronaut, but now I am looking into working in some medical field; I think I am aiming towards medical research." 
Q: What is one of your most significant accomplishments from high school? 
A: "It does not sound super exciting, but I bought a car all by myself, and it was definitely a big accomplishment." 
Buying a car is a huge accomplishment, especially in high school. Most times, high schoolers are saving money for college and a vehicle in the future, but Madison accomplished a fantastic goal. 
Q: What is your biggest regret?
A: "I went to watch my boyfriend's graduation from the military, it cost me a thousand dollars, and I was there for only three hours before flying back." 
Q: What is something you are passionate about?
A: "I do not really know, but I have danced for nine years now, and it is something that has kept me going. I also did dance my freshman year, but doing studio dance became too much to do with Lakeland." 
Q: What has been your proudest achievement? 
A: "I think it would be keeping my grades up. I am currently working three jobs, and dance takes up a lot of time. It can be a struggle to juggle it all, but I am proud that I have kept my grades up." 
Q: If you could tell your childhood self one thing, what would you say?
A: "I would tell my younger self it is okay not to talk as much. I talked a lot, and it was annoying and embarrassing to think about. I would also tell my mother thank you." 
Q: Do you plan on starting a family in the future?
A: "Yeah, absolutely. I think it is important to impact the next generation and be able to give them the best I can." 
Q: What is your "dance when nobody is watching" song? 
A: "Poker face by lady gaga is a classic, and it has a good beat." 
Leave a Comment
About the Contributor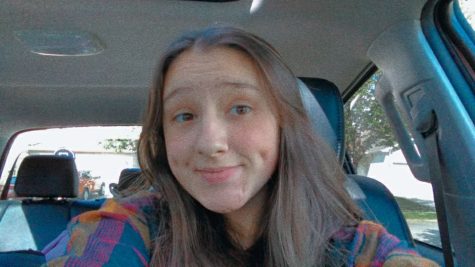 Florence Bruns, News Writer
5/4 people admit they are bad at fractions