Clubs Under Review
Lakeland School District 272 officials are in the process of reviewing all clubs to see if they can still continue the following school year.
The administration believes that reviewing the clubs is very vital before starting a club. 
"It is very proactive to find clubs that fit our school and will be enjoyable for our student body," Lakeland High School Principal Jimmy Hoffman said. "We want to make sure our clubs have a purpose and need, making our school a better place." 
Hoffman believes that the requirement for a club to be related to a class is very important because it adds a learning edge. 
All staff members were sent an email with a form attached for all club proctors to fill out. 
While the review of clubs is an annual formality, students are worried about whether their club will fill the requirements.
"I am super worried about our club not being reinstated because there are not many kids in the club," said Alex Brown, a member of the chess club. 
In order for clubs to be able to stay open, there has to be some type of learning coming from the clubs. 
Some Role Playing Games (RPG) and Magic Club enjoy their club because it is a safe space for many of the members. 
Many students participate in clubs throughout high school because it gives them the opportunity to meet people with similar interests and make new friends. 
"It really just me and a couple of other people playing chess and spending time together," Brown said. 
Other people found that these clubs are just a good way to have fun and meet new people. 
When there are clubs at such a convenient spot, who would not want to join and meet people with similar tastes. 
 "I love this club because all of the people are just so much fun," Lily Klein, a member of the RPG and Games Club. "The jokes and memories that we make are the best. The atmosphere is very comforting too."
While there are no clubs currently slated for removal, getting rid of some clubs would cause many students to be upset or have mixed feelings. 
"I would be very upset and sad if our club closed, but I am hoping that will not happen and we will be okay," Klein said. 
Multiple emails were sent to the LJSD272 board of trustees asking about their opinions on and school clubs and the current policies. However, at press time, The Hawkeye did not receive a response.
Leave a Comment
About the Contributor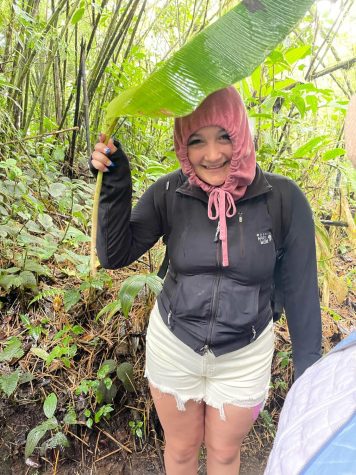 Samantha Fuller, News Editor
Goodest writer in the class...