Fouls Prove Costly for Lady Hawks in First Game of Districts
A bitter rivalry was ever present in the Lakeland Lady Hawk's(11-9) third matchup of the season with the Sandpoint Lady Bulldogs(16-5). 
On Feb. 9, the first game of the 4A IEL district championship took place in the first of a best-of-three series. 
Sandpoint defeated Lakeland in a game that came down to the wire in Sandpoint, Idaho. The Hawks were up against the odds coming into the game, knowing that all three potential games would be on the road against Sandpoint. 
Neither team was able to pull away with a hefty lead at any point in the game. This was a considerably higher-scoring affair than the Hawks and Bulldogs Battle for the Paddle matchup. 
Landree Simon led the Hawks with 26 points. "I did not want to leave anything on the court because this could have been one of my last games playing with Kenna. I scored at the start of the game, which got me going through the rest of the game," said Simon. 
Lila and Karstyn Kiefer both fouled out in the fourth quarter, forcing the Hawks to run an unusual lineup. If the whole team had been in all game, it very well could have ended differently. 
According to Ziya Munyer, who was the Hawk's second-leading scorer with 10, "Sandpoint runs off of momentum, and they had a lot of momentum going into the fourth quarter. We had a little bit of a lull in intensity in the third quarter leading to the loss. If we had more control of the tempo, it would have been very interesting to end the game." 
The team's goal is to get to state. If the next game is as fast-paced as Wednesday's game, the Hawks will have to play with more intensity. 
Sandpoint has now defeated Lakeland in three games this season. However, Lakeland is a much better team than the record shows and has shown twice that they can compete neck and neck with the Bulldogs. 
"We are not scared in any way. If anyone should be scared, it should be them. Our improvement since our first game against Sandpoint was extreme," said sophomore Ziya Munyer. "It was a dogfight of a game and could have gone either way. We need to take everything one possession at a time, and winning two in a row is a very feasible goal."
Leave a Comment
About the Contributor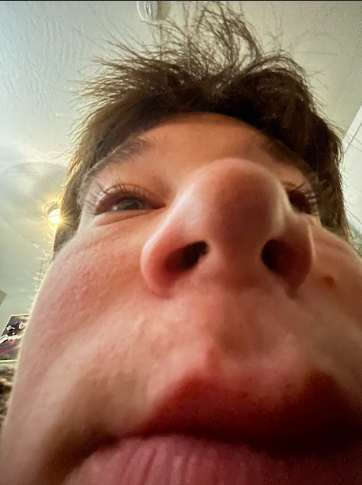 Liam Bradford, Sports Editor
Him. Himmy Butler. Him Nantz. Himmy Fallon. Himmy Kimmel. Him Gaffigan. Himmy Turner. Himmy Neutron. Himmy Buffett. Himmy Carter. Himmy Dean.