Basketball Recap Week of Feb. 3
The first semester's end permitted some Lakeland high school students a day off last Friday. 
Both varsity basketball teams had some work to do during the first week of the new semester. 
The Lady Hawks defeated the Moscow Lady Bears at home, 55-38, as they held the lead early on. This win allowed the team to claim the No. 2 seed in the 4A IEL district tournament. 
At the end of the second quarter, Lakeland pulled away with a lead of 31-12. 
Payton Sterling, Lakeland's leading three-point shooter, hit three three-pointers, which contributed to her total of 13 points. 
Landree Simon put up 12 points for the Hawks, followed by Kenna Simon, Ziya Munyer, and Lila Kiefer, each adding seven. 
The chemistry the Lady Hawks have developed as a team was put on display. 
The girls came out strong on both ends of the court. When the Hawks were unable to come up with something offensively, they were sure to make it up on defense. 
The Lady Hawks play next on Feb. 2 against the Timberlake Lady Tigers. 
"Last time we played them, we only lost by one. It is also Senior Night and our last home game, making us all want to win even more," said Landree Simon. She also mentions being sad that this is her last home game with her sister, who will graduate this year. 
Unfortunately, the boys were not as lucky last Friday. 
After battling back all game, the Hawks fell to Moscow 63-61 due to a last-minute shot by the Bears. The game took an unexpected turn as Lakeland was up 34-26 at halftime. Although, Moscow came back by scoring 25 points in the following eight minutes, and stuck with the Hawks in the fourth quarter.  
Despite coming up with the loss, Lakeland's Scotty Hocking dropped 16 points, followed by Ben Ryan with 13. 
"As long as we play with energy, we can pull off the win," said senior Caysen Loutzenhiser.  
All players hope to improve their record, which currently sits at 10-7. 
–-On Jan. 31, the LHS boy's varsity basketball team was shut down, 77-57, by the Bonner's Ferry Badgers(15-1). 
The Badgers developed their lead early on, being up 22-18 at the end of the first quarter. Lakeland was slowed by Bonner's Ferry's ability to make defensive stops continuously. By halftime, Bonner's Ferry was up 37-33 on their home court. In the second half, the Badgers pulled away from the Hawks. Asher Williams from Bonner's Ferry was allowed a season-high of 23 points. 
Seniors Nick Nowell, and Scotty Hocking were still able to score a combined total of 27 points. Hocking dropped three 3-pointers as a part of his 17. Ben Ryan added 10 points, followed by shooting guards Collin Cameron, and Kenton Ferguson, who each scored 9. 
Lakeland will face Post Falls(3-14) at Hawk Court this Saturday for the first time this season.
This season has been a struggle for the boy's team, but they know they can perform well when they keep up the energy. Things tend to crumble for the Hawks when they get down on themselves, which is something that they continue to work on. 
"It could go either way. We are a good team, but we usually struggle after the third quarter. We need to hustle or make spark plays," said Scotty Hocking. A spark play for Lakeland would be described as a moment that increased every players energy. 
The Hawks are planning to be sure they keep the energy high all throughout the game. 
Following the weekend matchup, Lakeland's schedule is expected to remain challenging. Conference games against Lewiston, Coeur d'Alene, and Lake City are ahead for the Hawks.
–The Lakeland Lady Hawks fell to the Timberlake Tigers on Feb. 2. At the final buzzer, the Lady Tigers narrowly escaped with a 43-40 victory. 
Malia Miller carried the Tigers to victory with 28 points and multiple steals. Without her production, Timberlake did not stand a chance. 
Junior guard Lila Kiefer denied multiple shots and played aggressive defense all night.
"I'm disappointed with the final result. But the game definitely had its moments. It was fun to play on senior night, as well as disappointing that we were not able to get the win. It was a good game to prepare us for districts," Kiefer said.
Sophomore guard Landree Simon carried the Hawks offensively. Simon added that freshman Karstyn Kiefer played really well defensively. 
"She made an impact on the game whenever she was on the court," Simon said. "Even though we didn't end up winning I think we played well on defense."
Simon stated that the Hawks need to play better defense and get more rebounds. The Hawks are now preparing for their regional matchup against the Moscow Bears on Feb. 6.
Leave a Comment
About the Contributors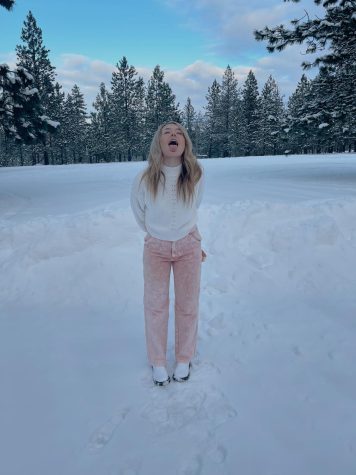 Rylee Dragon, Sports Editor
Sports editor, photographer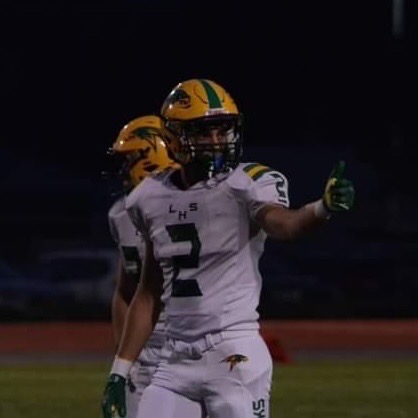 Ezra Benson, Sports Writer
Varsity Football and Track player. I like to ride dirt bikes, hunt, and fish.