Leaps and Bounds
Lakeland cheer continues 4A dominance.
"It takes hard work and grit to compete the way our team does," cheer coach Cynthia Peck said. 
The Lakeland high school cheer team has been unstoppable with their back-to-back state appearances. The cheer team recently performed on Jan. 28, winning overall grand champions. 
Even though this seems like an impressive accomplishment, this was just another competition for the LHS cheer team.
The cheer team at LHS has recently shown that they are a hard competition, and no one can come within reach of them. 
There is a lot of time and effort that must go into preparing for competitions. 
The cheer season starts in May and lasts until February. The team has to be extremely dedicated to their sport, no matter what comes up. 
Trust is also a major component in cheer because everyone has to work together. 
"It takes every moving part to even make a pyramid," Peck said. "They have no choice but to work as a team, or else it can cause injuries or other problems. This is not a problem for them either; they want to be here and compete." 
LHS cheer are very dedicated to their sport. The team is willing to give up so much in order to make sure they are doing their best. 
"You just have to give up all your time," Annalie Terzulli said. "You can only get as good as we are when you focus. Put work in outside of practice and make sure you know your stunts." 
Competing in cheer also runs a high risk of injuries, and sometimes they just have to fight through it. 
Michaela Palaniuk recently broke her nose a few days before the districts competition, yet she still chose to compete. The cheerleaders are dedicated even if it causes extreme pain. 
"Injuries are the biggest problem as a whole for our team," Colin Killian said. "Whether it be a sprained ankle, broken bones or even a cold, we want to compete. We put so much work into it, and there is nothing that is going to get in our way to compete."
The cheer team will be attending the state competition on Feb. 10. Their goal is to show the whole state how good they actually are. 
"I really want to win state this year," Terzulli said. "I want to be able to go down to Boise and show the south that we can compete just as well as them, even if we're from the north." 
Leave a Comment
About the Contributor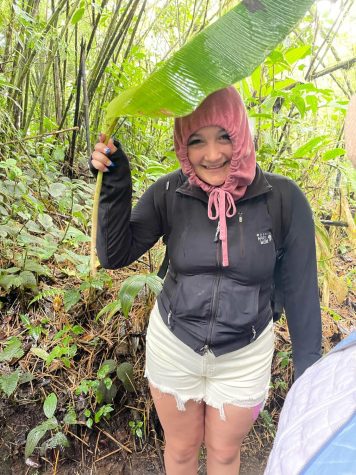 Samantha Fuller, News Editor
Goodest writer in the class...