Honesty is Key
Deegan Chambers is a very honest person. He believes that honesty goes a long way. He is very into "being real." He has been in the Lakeland 272 District his entire life. His hobbies mainly involve logging and dirt biking. Not only does he do those things for a living, but he also enjoys and knows what he is doing. 
Q: What is something you are passionate about?
A: " I am very passionate about treating others how you want to be treated. It is one of my goals in life. Many people don't treat others how they would like to be treated and are very disrespectful." 
Q: How do you like to spend your free time?
A: "I am often In the mountains with my friends. It's like my home away from home. You are secluded from the world; it's calming and wonderful." 
Q: What have you wanted to do but haven't done yet?
A: " My goal is to be certified in welding. It provides ten times more job opportunities. It is like a college degree, but certification basically says you know what you do." 
Q: What class has brought you the most memories?
A: "Petit's welding class has always been the most memorable, as well as Mr. Dunn's freshman class. In shop class, I learned the skills I wanted, and Mr. Dunn's weekly songs brought a lot of fun. He made them memorable by always emphasizing the capitalization of "I's."  
Q: What are you looking forward to after high school
A: "I am looking forward to moving to Montanna, keeping my job while becoming better at it."
Q: What are your plans for after high school?
A: "I hope to own my own business in logging and excavation."  
Q: What is your favorite thing about your dream career?
A: "Being away from home. It brings new places, people, and jobs. You know what will happen the next day, but you don't." 
Q: What life-changing experiences have you experienced?
A: "Growing up, many people would tell me things that always stuck, one being 'remember on the second day what you learned the first.'"  
Q: What is your definition of success? 
A: "I see success as being rich with love first and family, making sure you have good bonds with everyone, and being able to sustain any lifestyle you please." 
Q: What is the scariest thing you have encountered while going about daily life?
A: "I remember flying on a plane for the first time, there was a plane on the runway, and we had to kill time by going in circles, and at one point, we were sideways. Looking at the ground from that height was so terrifying." 
Leave a Comment
About the Contributor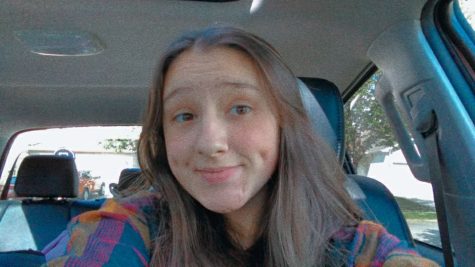 Florence Bruns, News Writer
5/4 people admit they are bad at fractions