A Blowout at Hawk Court
Sweet, sweet victory. 
The Lakeland Lady Hawks(9-6) trounced the Bonners Ferry Lady Badgers(8-9), 66-37. This was one of the Lady Hawk's best performances to date, as they fired on all cylinders in all aspects of the game. 
Payton Sterling played her best game to date, shooting 11 threes and draining seven of them. Those three-pointers kickstarted the Lady Hawks to a huge lead before halftime and gave the team momentum moving forward. 
Sterling led the team with 21 points, while Lila Kiefer and Landree Simon scored double digits as well. 
Speaking about Sterling's performance, Landree Simon said, "When Payton started making her threes, everyone fed off her energy and played as a team."
The Lady Badgers couldn't get into a rhythm at any point in the game, with the intense 2-3 zone causing a multitude of turnovers. Zone defense is not commonly performed or practiced at the high school level. 
"We did really well at working as a team on both sides of the ball," Landree Simon said. "We ran our offense better and were more confident with the ball. Lila did a great job handling the ball and dealing with defensive pressure. We rebounded a lot better, and the defense tightened." 
First-year head coach, Tyrel Derrick has implemented the zone defense, which has paid dividends in causing extra pressure and trapping the opposing team. 
"Landree and Lila have been putting in a lot of time as guards, and it showed last night through their ball handling," Sterling said. "Every game, our execution offense improves, and last night it showed. Lila played selfless basketball, finding a teammate with an open look and giving me opportunities to shoot."
Lakeland's next game will be at Battle for the Paddle against the Sandpoint Lady Bulldogs in Sandpoint, Idaho. 
"We're hitting our peak at the right time. That game prepared us well for Battle for the Paddle. The game instilled our confidence in our teammates and helped us to improve," said junior Payton Sterling. 
Personally, that was my best shooting game of the season. 
Leave a Comment
About the Contributor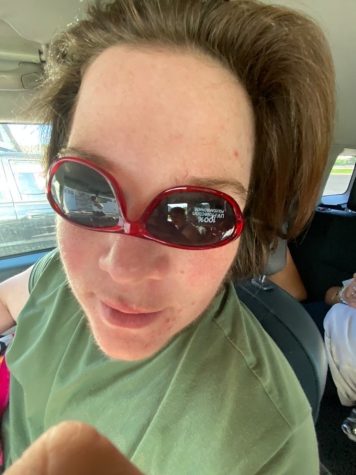 Liam Bradford, Editor-in-chief
Live. Laugh. Love. Authority