Will We Keep the Paddle?
I believe that we will win! I believe that we will win!
Lakeland High School and Sandpoint High School annually compete in Battle for the Paddle, a competition consisting of basketball, wrestling, fundraising, decibel readings, lip sync and many other friendly activities. 
LHS has been able to keep the Paddle for the past three battles, and is hoping for a four-peat. 
Student council has worked extremely hard in efforts to make sure the paddle stays at LHS for yet another year. 
Piper Reilly, the ASB President has put so much time and effort into her final Battle for the Paddle. 
"I really hope we can get our four-peat, especially since it's my last year," Reilly  said. "The tension between us get worse every year." 
LHS and Sandpoint High School have always had a strong rivalry, but thing have gotten heated over the past few years. 
These two schools have created a competitive atmosphere that makes Battle for the Paddle so much more interesting. 
The student body is excited for the upcoming event on Jan. 20 and is not willing to give up the paddle easily. 
Battle for the Paddle is being held in Sandpoint this year, but that is not stopping LHS students from making the trip for this yearly event. 
"I'm excited because it's personal this year because of the @lakeland_sucks they made last year,"Roan Reilly said. 
LHS student council will be providing party buses for the trip to Sandpoint for people who cannot drive, however, many people are choosing to drive themselves to Sandpoint. 
There are also some doubts about losing the paddle, since LHS has had it for so long. 
Students are skeptical that LHS will be able to pull it off for a fourth time in a row and do feel like it will not be able to be done. 
"I think that there has been past years were we have had more school spirit than this year," Colin Killian said. "It will be harder to keep the paddle since it's in Sandpoint this year. "If a lot of people show up though, I think we will be able to pull it off. 
However, LHS students have worked extremely hard while preparing for Battle for the Paddle. There was a lot of effort being put into this event, and many students are still very optimistic that LHS will be able to keep the paddle. 
"This is my first Battle for the Paddle. I am going to go all out, face paint, crazy outfits and go out there to support my school and watch us sweep the bulldogs," Ethan Harrell said. 
In order to keep the paddle, as many students as possible should attend to help support the school. 
"Get ready, get excited and get loud," Piper Reilly said. 
Leave a Comment
About the Contributor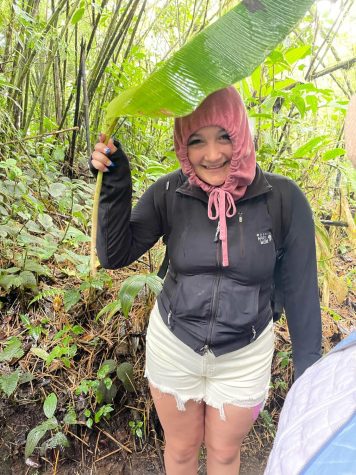 Samantha Fuller, News Editor
Goodest writer in the class...