'Unsung Hero' of Hawk's Athletics
Imagine accidentally being put in an athletic science class when expecting to be in a yearbook class. 
This is what happened to Megan Cox, the athletic trainer, in high school. The yearbook class was full, so she had no choice but to finish the class. 
What Cox did not know was that class would set her up for her dream job. 
Cox fell in love with the class, and since then, she has known that athletic training was something she wanted to pursue. 
This is Cox's sixth year working at Lakeland High School since she got her master's degree. 
Athletic trainers are very crucial for schools to have in order to help injured athletes. 
However, Cox's favorite thing about her job at LHS is the kids she gets to interact with every day. 
"It's also all about the little things. When a student comes to tell me how excited they are that they got their driver's license, or even just take the time to come by and say hi, and to tell me about their day," said Cox. "It's the connections that I have the opportunity to make, that makes all the difference." 
Many people do not understand how complex athletic training really is. 
This job contains a lot of traveling with teams, long hours, and tricky situations. 
Cox believes that athletic trainers are "unsung heroes" in schools and the medical field. 
Many people only see the parts of Cox's job that seem easier, like filling water bottles, wrapping ankles, and watching the games. 
However, most of Cox's job is hard work that is done behind closed doors. She spends many hours trying to ensure that everyone is safe, healthy, and ready for physical activity. 
There is a lot of training that goes into becoming an athletic trainer. There are also many things that athletic trainers know how to do, even in emergencies, hence why it is so important to have athletic trainers at school. 
"The hours of training spent to make sure that if heaven forbid, an incident happens that puts an athlete's life at risk, we know how to save their life. We are the glue between coaches, parents, athletes, and other medical professionals," said Cox. 
Over the past six years, Cox has made many bonds with the students at LHS. Many athletes have to visit Cox often for help. Students at LHS believe that Cox is not only very good at her job, but also very inspiring to the student body. 
Students like John Cornish have become very close to Cox. 
"Megan is the type of person that I can talk about anything with," said Cornish. "Megan is like the ribbon on a present for the whole program. She holds it all together." 
Leave a Comment
About the Contributor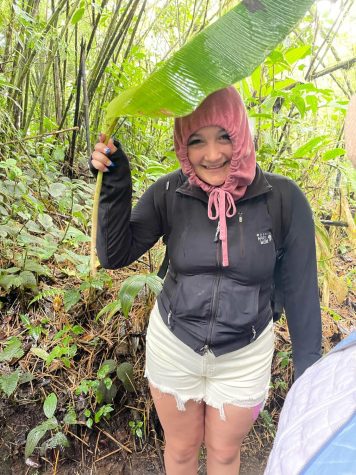 Samantha Fuller, News Editor
Goodest writer in the class...