The Signing Senior Scholars
During the peak season of high school athletes committing to play at the collegiate level, the Lakeland volleyball program has been blessed with a trio of 2022 seniors making commitment announcements in recent weeks. 
Lakeland's Libero, Ellie Carlson, announced her commitment this October to the NAIA University of Providence in Great Falls, Montana. Carlson was fortunate to receive an offer to play so close to home. 
"The coaches and players made me feel welcome as a new athlete on campus. The campus is very beautiful and is only five hours away," Carlson said. "I am excited about the college atmosphere; the grit and determination I gained while playing at Lakeland helped me improve along the way."
Carlson made a massive impact on the court for the Hawks throughout her varsity volleyball career. 
Lakeland's outside hitter, Addie Raebel, signed with Treasure Valley Community College in Ontario, Oregon. Raebel will have the opportunity to play both tennis and volleyball in college as a part of her full-ride athletic scholarship through the NWAC. This scholarship will cover 65% of Raebel's college tuition. 
Raebel noted that winning the state championship sophomore year skyrocketed her confidence. The long team bus rides and state championship experience, specifically the rings, were Raebel's favorite high school volleyball highlights. 
"I am excited to see what Kenna is able to do after she finishes her two years of JUCO. I know Ellie will do great all four years in Montana," Carlson said. 
Lakeland's middle blocker, Kenna Simon, recently announced her commitment to PIMA Community College in Tuscon, Arizona. 
"I enjoy the Arizona area, and it is clear that the coaches really care about their players," Simon said.
"I am excited about the increase in tempo, especially as a middle. I will have to push myself."
Slightly differing from Carlson and Raebel, Simon could have possibly received a scholarship for basketball as well as volleyball. 
"I wasn't sure if I still wanted to play in college, but Arizona just felt right; it was never a question between volleyball and basketball for me personally," Simon said. 
Simon played a major impact on and off the court at Lakeland these past four years, maintaining excellent grades and playing sports year-round. 
"It is really cool to be the only class to have three players go on to play in college. It speaks volumes about our work ethic and passion over these past four years," Carlson said. 
These three superstar volleyball players are prime examples of successful high school athletes and have all punched their tickets to playing on a bigger and better stage. 
Leave a Comment
About the Contributor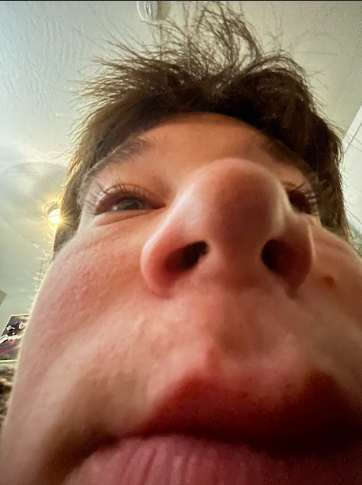 Liam Bradford, Sports Editor
Him. Himmy Butler. Him Nantz. Himmy Fallon. Himmy Kimmel. Him Gaffigan. Himmy Turner. Himmy Neutron. Himmy Buffett. Himmy Carter. Himmy Dean.