'Glass Half Full'
Q: How would you describe yourself? 
A: "I am passionate about competitive dance, it brings me happiness, and I think it is important to show my love and hard work that I put into it. I hope to go to college in competitive dance. I would also say I am hard-working; there really is not a reason to work hard." 
Q: How long have you lived in Idaho? 
A: "I have lived in Idaho for two years; we moved from California. It definitely was a big change season-wise, and it was a little different than where we used to live. Family-wise, we have some grandparents back in Cali." 
Q: How long have you been in the Lakeland School District? 
A: "I have been at Lakeland High School for two years."
Q: How long have you been dancing? 
A: "I have done dance since the age of four. It started with my older sister. I looked up to her as a role model. She was a huge inspiration to start dancing." 
Q: What is your favorite snack? 
A: "My go-to snacks are the colored goldfish and fruit. They are good snacks, colored goldfish is better than normal goldfish, and fruit is refreshing and, of course, a healthy option." 
Q: What are activities outside of school that you enjoy?
A: "Dance takes most of my time, so whenever I can, I relax and enjoy having time to myself watching movies." 
Q: What are your plans for after high school? 
A: " I hope to get recruited by a college dance team after graduating. I am looking at Washington State, Texas Tech and Ohio. 
Q: What is your most memorable accomplishment?
A: "I have made a lot of memories doing well in dance competitions. Seeing all my hard work pay off really provides confidence. I also show pigs; when I won grand champion was a memorable accomplishment."
Q: How does FFA work? 
A: "It's great, we do a lot of community service, and it is an opportunity nationally. It is a great program, which we do have at Lakeland High School."
Q: Do you see the glass as half full? Or half empty? 
A: "I see the glass as half full because I like to have a positive outlook. I also see it that way because it is important to work hard and give it your best."
Leave a Comment
About the Contributor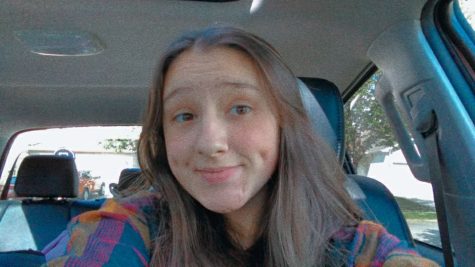 Florence Bruns, News Writer
5/4 people admit they are bad at fractions