LHS Christmas Concert
Music has been in our lives and ears for months, and the world's population is divided into those who are immediately in a good mood every time the radio play one of these songs.
Regardless of one's personal taste, however, it is undeniable how background music always makes everything more pleasant, romantic, I dare say, even poetic.
LHS band, Wind Symphony, and choir are going to create a magic atmosphere at their Christmas concert on Dec. 22 to catapult the school into a jolly and magical Christmas.
The concert will start at 6 p.m. in the commons, starting with the band, followed by the Wind Symphony and, finally, the choir.
It will be a delightful event, and the students have practiced since November, right after Veterans day, to make everything sound perfect.
"This year, I really liked the songs we've picked, so I've not gotten too tired of all this Christmas music," said junior Sarah Smith. 
"It's true, we sing every day the same songs since early November, but with my friends in the class, and the beautiful atmosphere, every day doesn't feel the same." Freshmen Trevlin Brimhall said.
All the songs in band, wind symphony, and choir are carefully selected by the LHS music teacher Mr. Sescilla. He also likes to listen to his students' tastes and be open and accepting of some of their suggestions.
This year they will perform with classic Christmas pieces like "Winter Lullaby," "Ding a Ding," "Going to Bethlehem," and "Mary, Did You Know?".
"My favorite song that we're going to play is 'Santa's Christmas Symphony.' I like it because it's a mix of classical and Christmas music, and it sounds really cool," Smith said.
For some students, this is one of the many times performing at the annual concert. For others, like Brimhall, this is his first time performing. He mentioned being really nervous and excited.  
After the concert, the wind symphony and the choir will focus on the all-state competitions and the spring concert, which is typically the biggest concert of the year. 
Leave a Comment
About the Contributor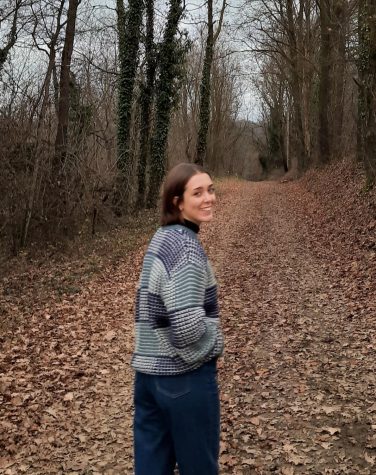 Sofia Meritano, General Assignment
Be brave enough to catch your star