Garrett Love and Blaze Day announce their Commitment
Many athletes dream of an opportunity to play sports beyond the high school level. Lakeland High School has produced several collegiate athletes in recent years, including the current right side of the baseball infield recently announcing their commitments.
Senior first baseman Blaze Day announced his commitment to George Fox University, a successful D3 program in Newberg, Oregon. 
Senior second baseman Garrett Love announced his commitment to an NAIA program: Ottawa University in Surprise, Arizona. 
Interestingly enough, both Love and Day are switching positions prior to their senior season. Love is moving from the hot corner to second base, and Day is moving from right field to first base. 
Day's commitment journey began with a visit to George Fox, receiving a campus tour and the opportunity to watch a college scrimmage. 
Referring to his recruitment trip, Day said, "Throughout the tour, it began to feel like a place I could call home for the next four years." 
Day refers to George Fox as a "Very successful program. I look forward to hopefully making a run at a national championship." 
Day has been a significant piece of the two prior Lakeland varsity seasons and will be a team leader this year as he transitions from right field to first base. 
Day, who has been playing baseball since he was four years old, has been refining his skill set and playing travel baseball since the age of nine. Day has played with Baseball Factory ever since making his first national team at 14. 
He credits his success to hard work, family, and the sacrifices his parents and coaches have made for him to "chase his dreams." 
"Ever since I was a kid, I have dreamed of playing college baseball, so it is a surreal experience to finally be in this position. It's exciting to be on the committing side of things finally," said Love. 
Similar to Day, Love describes Ottawa as a perfect fit. He emphasized the excellent opportunity he was given and his love for the region. 
"Playing at the next level is a challenge that not everyone can live up to and will take a lot of commitment. Playing travel ball helps a lot with the transition from high school to college because we see a lot of higher competition and D1 commits," Love added. 
"I am proud of Garrett for finding a spot to play baseball at the next level. It is cool to see someone who you have played with for a while move on," said Day. 
View Comments (2)
About the Contributor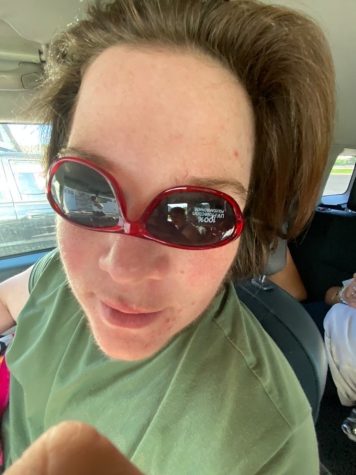 Liam Bradford, Editor-in-chief
Live. Laugh. Love. Authority