Lady Hawks Split; Boys Swept; 5 Wrestlers Place
In a dominant game against Shadle Park, the Lakeland Hawks girl's basketball team came out on top 69-24 on Dec. 7 at Hawk Court. 
"My shots weren't falling in the first half, but I started to pick it up in the second half and hit two threes," said junior Lila Kiefer. 
"Payton's shots were falling, and she caught fire all throughout the first half. It was a good game to work on transitions to prepare us for Friday's game against Lewiston. Landree and Karstyn did well at moving the ball, and Kenna was tearing it up in the post."
Payton Sterling scored 15 points after draining five consecutive threes over a stretch of 8 and-a-half minutes in the first half. 
"We have some things to clean up as a team, but I think we are growing," said Sterling. 
"Against Shadle Park, our underclassmen made a difference in our offense and took charge. When Landree and Karstyn are pushing the floor, we play better."
On Dec. 9, the team played against the Lewiston Bengals and fell short, 51-49, after nearly mounting a 14-point comeback. 
"We picked our defense up in the fourth quarter and gained some momentum. Ziya did a good job finishing in the post, and our whole lineup tightened up on defense," said Karstyn Kiefer. 
—
The Lakeland Hawks boys varsity basketball team lost to the Lewiston Bengals on Friday, Dec. 9. 
With a final score of 77-46, the Hawk's record sank to 0-4. 
"Lewiston was just a great team; they shot everything and did not miss. Our defense was slacking along with certain parts of our offense," said senior Aiden Rothrock. 
Nick Nowell said, "We did not box out as much as we should have, and we allowed them too many offensive rebounds."
"Watching the film on Priest River, I think we're a better team all around, so tomorrow should go better," said Rothrock. 
The team returns to the court Tuesday, Dec. 13, in Rathdrum against Priest River. 
Following tomorrow's game, the Hawks play away against Moscow on the 16th. 
"I think we can beat Priest River as long as we don't give them second chances to score. Moscow will be tougher, so we just need to focus on playing how we practice," said Nowell.
Priest River currently sits at a record of 2-1, with a win against Wallace. 
Lakeland's game against the Bears will mark their first league game of the season. 
—
The Lakeland Hawks wrestling team competed in the Inland Empire Classic on Dec. 9 and 10. The Hawks took nine wrestlers to the tournament. Out of the nine wrestlers competing, five of them placed. 
Jaren Knopp took 2nd place in the 106-pound weight class after a hard-fought match against his University High School opponent Libby Roberts. Knopp lost due to a minor decision of 7-3. During the match, Roberts had multiple moments when she racked up multiple points from near falls. 
Matt Williams took 3rd place in the 120-pound weight bracket after he lost in the semi-finals to 
James Mason of Mead High School. Williams beat his Coeur d'Alene opponent Will Rossi in the third-place match. Williams pinned Rossi with 36 seconds left in the second period.
Kalab Hammer took third place in the 138-pound weight class. Hammer won in the close match with a final score of 5-3. Hammer was down in the third period by 1 when he got the escape and a last-second takedown. 
John Meredith placed fifth in the 138-pound weight class. Meredith had a hard-fought match for the fifth-place match and was able to come out on top with a 5-2 win.
Preston Jeffs placed first in the 285- pound weight class after he managed to pin his way through the tournament. Jeffs managed to get all but one of his matches done in the first period.
Leave a Comment
About the Contributors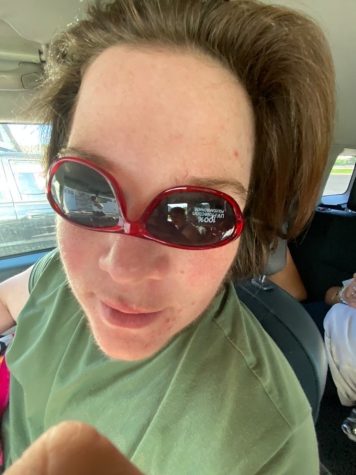 Liam Bradford, Editor-in-chief
Live. Laugh. Love. Authority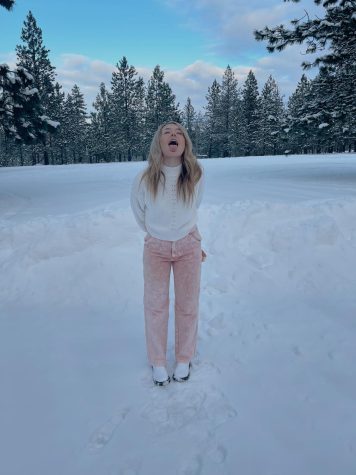 Rylee Dragon, Sports Editor
Sports editor, photographer