Music Students Earn All-State Honors
"All State is a life-changing experience," Mark Secilla, music teacher at LHS, said.
Students at LHS are given a great privilege when they attend All-State.
Secilla has worked at LHS for twenty-seven years now and knows the importance of receiving those honors.
"It is a great honor for the students who can attend because they are going against many schools and school sizes," Secilla said.
All-State has many different categories; LHS students qualified for All-State Band, All-State Mixed Choir, and All-State treble choir.
This event has given many great opportunities to connect through music and expand musical horizons.
Kylee Martin and Faith Stichwell have previously attended All-State and will be attending this year.
"I was very nervous my first time, but once I heard the bands, I knew it was going to be fun," Martin said.
Stichwell felt very confident and prepared because she has been surrounded by music her whole life.
"It was like my comfort zone," said Stichwell.
Rya Morrison has done choir since middle school, this is her first year trying for All-State, and she was accepted.
"I am really excited; I have been told that there is a lot of practicing and singing all day, which I can't wait for," Morrison said.
She is nervous and anticipating the bus ride but can't wait to sing with other schools.
Kendall Pippin was accepted for the All-State mixed choir as an Alto.
Ciara McKinzie is trying out choir for the first time while trying out for All-State and made it into the Treble Choir. She is nervous and excited to experience it.
While All-State is known for choir, they also have band opportunities. Payton Miller and Nick Saunders were both accepted for the All-State band.
Payton Miller is planning to attend All-State for trumpet after playing it for seven years.
"Over the summer, I lost motivation, but coming to a new band, I made it my goal to attend All-State," Miller said. He is thrilled to play music with a whole new band but also nervous.
Music has opened up many opportunities and brings much joy to people's lives.
Leave a Comment
About the Writer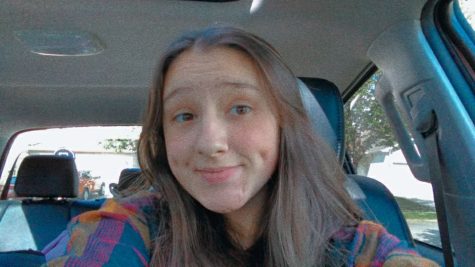 Florence Bruns, News Writer
5/4 people admit they are bad at fractions