Wildcats Pull Off Road Upset Against Hawks
There is no way to describe the Luna brothers other than electric. 
Senior twin brothers Kolby and Ripley Luna dominated down the stretch in the Lakeland Hawks season opener, combining for 35 points in the Kellogg Wildcat's first game as a 2A school.
 In a game that featured several runs for both sides, the Wildcats defeated the Hawks, 50-45. 
"Kolby and Ripley were the main part of Kellogg's success, and we failed at shutting them down and allowed them too many free-throw attempts," said senior Nick Nowell. 
"We did not play to our potential. We played timid, given our limited experience and lack of executing basic plays. We need to improve our confidence and execute our game plans better moving forward," Nowell added. 
After losing a lot of senior leadership from last season, the highly-anticipated Hawks team came out seemingly flat-footed as the Wildcats jumped out to a 12-3 lead. This was followed by an awakening of the Hawk's offense and an 18-0 run for Tony Hanna's squad. 
These drastic runs continued for the majority of the game as the teams entered halftime with a 25-24 score. 
The Wildcats successfully managed the Hawk's tempo and played lockdown defense. Nobody on the Hawks scored in the double digits aside from junior Ben Ryan, who scored 11 points and snagged quite a few rebounds. 
"We came out shell-shocked with a lack of varsity experience entering the game," Ryan said. "Nerves played a factor, and we didn't start the game as planned. We have factors to improve on, but the outcome would have been different if we had knocked down a few more shots. I was able to take advantage of Kellog's lack of post-help and got some rebounds."  
Despite the anticlimactic home loss, the team looks optimistic moving forward and is excited to compete this season. 
The loss was not all bad for the team, as a number of new varsity players made an impact on the court. 
The only sophomore on the Hawks roster, Gabe Harris, has already become somewhat of a fan favorite, receiving loud cheers each time he enters the game. 
"The team seemed nervous out on the court from the start. I didn't expect as much playing time as I had. I made a few mistakes but did okay for my first varsity win. I don't feel satisfied with my performance since we didn't win. With the chances I did have, I feel pretty well about my overall performance, specifically on the defensive side," said Harris  
The Hawks play next against East Valley on Dec. 2 at 7 p.m. in Spokane, Washington. 
Leave a Comment
About the Contributor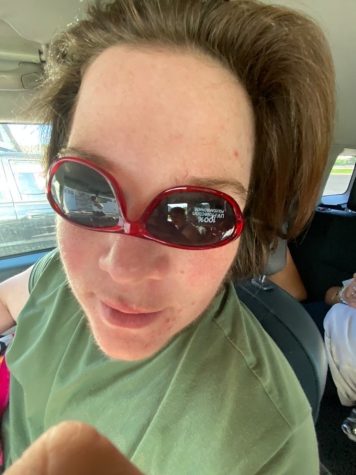 Liam Bradford, Editor-in-chief
Live. Laugh. Love. Authority