Let's BeReal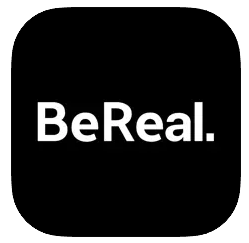 Selfies, personalities, and interests in others' everyday lives. BeReal has given people the opportunity to do just that. It gets people to be accurate and honest. There is no way to hide what is happening. A picture speaks a thousand words.
Riley Derbyshire states, "It's chill. I like seeing people's goofy faces, and I post goofy pictures, so it's mutual."
Many people use this app because it keeps them active and engaged with others and the media. Some don't use it because they're occupied with everyday activities and don't feel like taking a picture daily, like Ty Davis.
Davis, who doesn't have BeReal but has heard of it, said, "Yo, this thing ain't that bad, to be honest." Some people don't even know what the app is about or why people use it. That crowd is more associated with the adult community in their early 30s and up.
You could go onto BeReal, and it will show you pictures of people that you aren't even friends with if your account is also set to public.
It's a fun way to boost someone's mood by "reacting" to people's posts, the only way to receive something hateful is by commenting, but that isn't very popular.
Madison Bardin is one of the girls who have something going on, "The app is pretty swag. You get to see what people are doing, and they can't lie about what they're doing."
As someone who takes part in BeReal, sometimes there are moments when we forget to take a picture, and it's actually upsetting. 
In a way, it sets you up to be ready and active to take a picture and show off what you're doing, or it makes you feel upset because you aren't doing anything, and it's not interesting whatsoever.
Wyatt Aramburu believes "The sole purpose of the app has been taken away and the basics and took hold of the app. Although the app is interesting, the sole purpose of it has been stripped from us, and we should fight for it back."
The app is specifically made to have fun. Some teens post pictures of themselves, especially things that should be seen, and it ruins the pleasure of the app. It gets put into a different perspective and makes the experience more or less than it needs to be.