Should Dahmer be getting this much attention?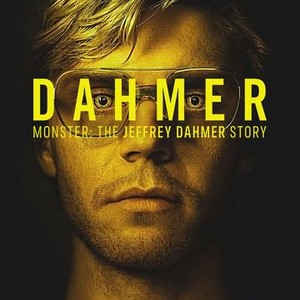 In the era of blowing up and going viral online, seeing a movie or TV series skyrocket rapidly in publicity soon after its release is becoming increasingly popular. Social media tends to spread information like wildfire.
Ryan Murphy's new Netflix series, Monster: The Jeffrey Dahmer Story, is no exception to something that seems to spread rapidly for no particular reason. 
After a closer look, this series gives plenty of reasons to draw the interest of a fascinated audience. 
The series is extremely graphic and is described as difficult to watch. Along with this aspect of not wanting the terrors of Jeffrey Dahmer's actions implanted in your brain, there is a certain feeling that you can't look away because you have to see what happens next. 
"Although the production and acting were amazing, I wasn't a huge fan of the show," said sophomore Ezra Benson. "I do not think a TV show about a sick and twisted person should be popularized." 
"If I was a family member of a victim, I don't think I would appreciate a show being made about that," he added. 
Though the series may provide many controversial topics, the producers did an excellent job of portraying the horrors that went on from 1978-1991. 
For those unfamiliar with the show or Jeff Dahmer's story, Dahmer committed crimes and murder on 17 young men and boys. 
What makes Dahmer different from other serial killers is the brutal and grotesque acts he committed on his victims. 
"I expected Jeffrey to go off on a killing spree, but it was much more than that. Before watching the show, I didn't know that Dahmer killed a 14-year-old. I didn't know he had relationships with people he killed," said senior Collin Cameron.
This horrifying mental illness caused unjustifiable acts of evil that left Dahmer's victim's families in mourning and suffering. After Dahmer gave a descriptive summary of all of his murders to the police, he was relatively compliant with the police. Together Dahmer and the Milwaukee Police did their best job at identifying each victim. 
At this point, unlike many other notorious killers, Dahmer wanted death for himself and felt deep remorse. He was not trying to plead innocence or make excuses, but he requested a mental examination to better understand what went wrong. 
"The producers portrayed the story well," said junior Leah Sphuler. "I feel like sometimes people like that can control themselves; a lot of times, it's something wrong with their brain. I think his punishment was appropriate."
Dahmer was diagnosed with borderline personality disorder, schizotypal personality disorder, and psychotic disorder. However, he was still found legally sane at the time of the crimes and sentenced to 999 years in prison. 
Many people are extremely uncomfortable with the show and were unable to finish the show.
Personally, I believe that when watching a series like this, it can be easy to get attached to characters. I think Evan Peters doesn't have the face of a killer, and when playing Jeff Dahmer, he makes the situation seem like a TV series. It is hard to overlook his acting skills and admit that there was no amount of good in Jeffrey Dahmer.
Whatever people are obsessing over regarding the show or the actor, I don't think it is healthy; People have to realize Jeff Dahmer was an evil person who doesn't deserve more acknowledgment than any of his victims. 
Some people find it fascinating and started to obsess over it on social media. Consequently, this has caused controversy because it can be interpreted that Dahmer is being idolized by some.  
Regardless of personal views or comfortability while watching the show, the show was undoubtedly a production masterpiece.