State, Twice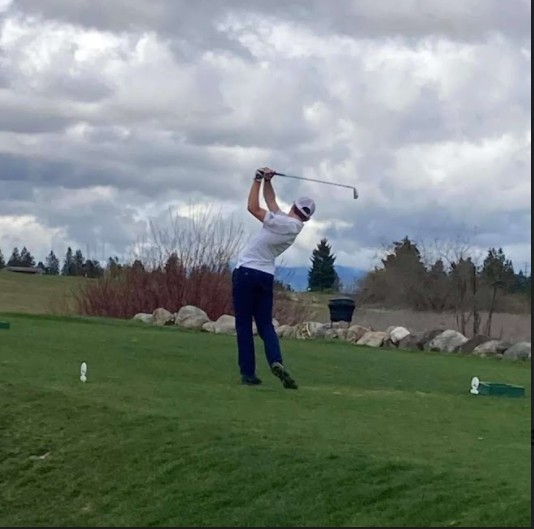 State. Every High School athlete wants to go at some point in their career, for Lakeland Hawk Brady Hanna this became a reality. Hanna tied for 30th in golf state and placed 8th for tennis state. 
Flashback to last year, Hanna was able to see what tennis looked like for the first time, with his partner Brady Manko (now graduated), which the Brady duo placed 14th. 
Hanna was the only hawk that went down for golf state this year. 
Last year, Hanna missed the state cut by two shots. He was highly disappointed in that performance and focused a lot over the following summer on improving his golf game.
That ended up paying off for the junior when he qualified for state this year with an 82. The district course was set up tough, but nothing that he could not handle.
Down at state, the course was difficult, and Hanna did not perform quite as well as he wanted to, but the experience was something that he will always remember. 
"I did underperform and did not live up to my own expectations, but the experience was fun and helpful" Hanna mentioned. 
Golf districts Monday, May 9, state for golf was May 16. Hanna knew that with the days ticking on by that he had to practice hard. 
The week after golf districts I went and practiced on the little things then left for golf state that Sunday morning, I went to play the course to try it out." Hanna stated. 
Tennis Districts was that Friday, May 13. Since Hanna's former partner was a senior, he had to switch partners. His new partner, also a junior, Cole Andres. 
The two developed a stronger relationship throughout the year. 
After a long hard battle against the Sandpoint number one, the duo placed second in districts. Being the under-dogs they knew that state was going to be a hard battle for the two to overcome. 
Hanna and Andres gave all they had and ended up leaving 8th in the tournament.  
" We fought as hard as we could, I am happy with the placement that we got and through all of the adrenaline we pulled off placing 8th compared to last year, and knowing that we still have our senior season I'm not too worried about next year." 
Both states were a great experience for the junior and he is looking forward to competing with Andres in his senior season.