SAT Scores are in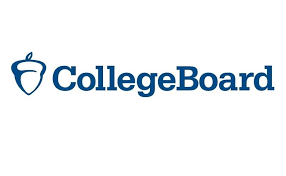 On April 13, 2022, every Lakeland junior that was in attendance was required to take the Scholastic Aptitude Test, also known as the SAT. 
This is an exam given by the Collegeboard, which is an organization dedicated to giving standardized tests, and other exams related to college.
This test is considered to be a major benchmark in deciding college admissions, and it is supposed to be a measure of different standards in terms of collegiate readiness. 
The score students can receive is a combination of two composite scores, one of which is math, and the other is writing and language. The maximum score is an 800 on both sections, for a total of 1600. 
According to math teacher Shannon Mattila, an average score is 1000-1300, a good score is 1300-1500, and an excellent score is 1500-1600.
With these scores coming in, it is important to evaluate how Lakeland performed in relation to national and state averages. 
The national average is 1040-1050, and the state average score is 965. In the state, 54 percent of students met the college benchmark for English, and 31 percent met the benchmark for math. 
However, at Lakeland, the school average was 1050, and 62 percent met the English benchmark, with 40 percent meeting the benchmark for math. 
That means that Lakeland met the national average, and exceeded the state average by 85 points. As a school, we had eight percent more students meet the English standard, and nine percent more of students meet that for English.
Lakeland High School principal Trent Derrick, said, "I think it (good SAT Scores) is a testament to the work ethic of our students and teachers."
This goes to show that Lakeland's education is above the rest of Idaho. The way they educate produces results that are above the rest of the state and meet the national average. 
The state of Idaho as a whole is in the bottom half of the nation in education. They rank often in the bottom 10 states in the country in terms of educational benchmarks. 
For Lakeland to have matched the national average in SAT scores is a major deal because of the fact that the state of Idaho is very much subpar in terms of educational performance. 
Therefore, Lakeland is one of the better school districts in the state and has done very well in preparing kids for the SAT.