Number 2, Out
This year at Lakeland high school, one of our beloved seniors has officially made his choice on where he is going to be continuing his athletic career at Carroll College.
Devon Suko just made a life-changing decision and will be going to Carroll to play as a quarterback as they don't have many competing for the big job. 
Carroll College is located in Helena, Montana, and has a beautiful campus and an awesome university as well. It's a private university and allows 1,099 people in yearly. 
Carroll College has a 71.5% admission rate, meaning it accepts 72 students out of 100 students who applied for the school.
Carroll is an excellent school academically and has a wonderful family and friendly feel.
Before making his decision to sign at Carroll Suko, several schools were shown interest, including Montana Western, Eastern Oregon, Puget Sound, and George Fox.
All of these schools have a lot to offer but never gave Suko the chance to come play at these schools.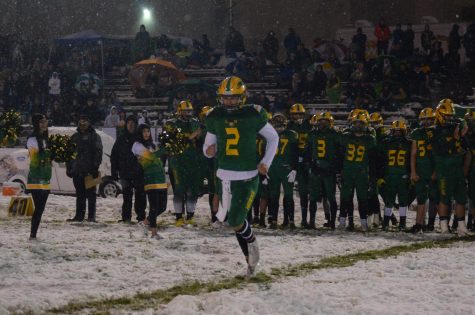 Before Suko made this decision, he wasn't offered by any schools but Dave Quimby had connections with the school and coaches, who connected them with Suko. They invited him on a visit, then offered Suko a Partial Scholarship.
Suko states "The town and school seemed really nice and seemed like a place that I could really enjoy".
Kim Suko, Suko's mom states " I was really excited for Devon when he made the decision to attend Carroll. The football program has an outstanding reputation and the coaches have been very supportive and welcoming".
She also stated, "I'm so excited for him to have the opportunity I know he will have a great experience".
One of Suko's coaches, Brian Etchison, had some very thoughtful words he states " I'm very happy and proud for Devon. He overcame some adversity and injury early on in the season to go and have a fantastic year and lead on one of the most explosive offenses in the state".
Coach Etch also states "He was relentless in how he prepared, which is something I greatly admire about him. I'm very excited for Devon and proud I got to be a small part of his story! I look forward to watching him at Carroll".
This next year Carroll's first game will kick off on August 27th at 1 pm against Montana Western at home!