Girls Soccer Receives Donation
Kevin Rogge is the Lakeland girls varsity soccer coach. During the past season, Northwest Heroes Foundation became a sponsor for the girls team. 
Kyle Wagner and his family run this foundation. They met Kevin Rogge (soccer coach) at one of the events that they had held. They became the girls team sponsorship for the past 2021 season. 
Kyle and his foundation ended up donating a lot for the team and gave them a lot of support for the 2022 season coming up in the fall. The foundation provided some new gear for the girls and coaches.
Caroline Gallus a former girls soccer player, " It makes the team feel more like a family with outside support, not just from the players and coaches but from people in our community."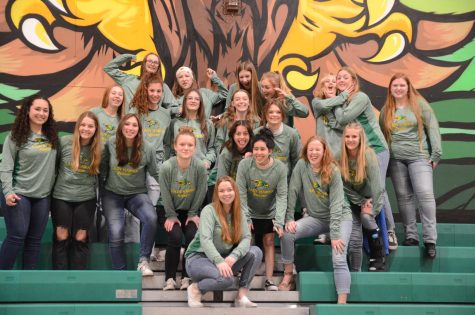 Rogge has been coaching for seven years total, two of those years with the JV boys at Lakeland. Last year was his first year taking on the girls program as head coach. 
Soccer has always been a big part of Rogge's life.
"My mother is from Germany and I grew up playing soccer overseas since I was 5. I played in High School in Las Vegas and my senior year I was Nevada Gatorade State Player of the Year." Rogge said. "Then, I went on to play for UNLV for a year following that I played for a semi-pro indoor team in Las Vegas called the Knights, which won a national championship. That moved us up to the MASL pro league for a few years."
Rogge's favorite thing about coaching is "I love seeing players improve throughout the season and build confidence in themselves. My goal is to prepare young players for the next level of soccer. All the while teaching athletes to instill good sportsmanship and teamwork."
Rogge's favorite memory from the past season 2021 is "I love seeing players improve throughout the season and build confidence in themselves. My goal is to prepare young players for the next level of soccer. All the while teaching athletes to instill good sportsmanship and teamwork." 
Rogge's goal for the next 2022 season he stated is "to make Lakeland a competitive team again. We will continue improving this program by developing young players, try getting a more appropriate schedule for us, and building a solid player base."