Tom and Jerry 2021 Movie Review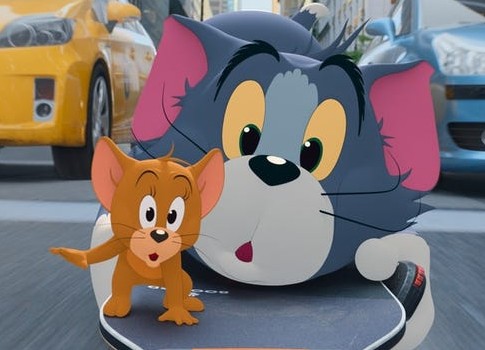 The classic cartoon of a cat chasing a mouse in numerous ways is back. Tom and Jerry. 
Tom and Jerry, Calvin and Hobbes, and Ren and Stimpy are all classic cartoon characters that we love, recently Tom and Jerry came out with a movie. 
The legendary rivalry reemerges when Jerry moves into New York City's finest hotel on the eve of the wedding of the century, forcing the desperate event planner to hire Tom to get rid of him. As mayhem ensues, the escalating cat-and-mouse battle soon threatens to destroy her career, the wedding, and possibly the hotel itself. 
Overall the movie is a twist on the original, fast-paced television show. However, it's always interesting to see what interesting ways Jerry counters Tom's different attacks. 
The movie's setting is interesting but Tom and Jerry look bad in the movie.
The fatal flaw of "Tom & Jerry"? It's shockingly unfunny. The moments of creative physical humor are few and far between and there's not a single verbal joke that stands out.
"Tom & Jerry" needs extended sequences of animated creativity, and writer Kevin Costello spends way too much time with the dull humans of this version when fans really just want to see the rivalry between two classic characters. A scene in which Tom tries to reach Jerry across a power line hints at what this movie could have been if it had trusted its silent characters in, say, the manner that Aardman trusts fans of Shaun the Sheep.  
All in the end, the movie is bland and not worth seeing.
There are other options like the new Spongebob movie, or "Raya and the Last Dragon" . Honestly, any other movies are better options than the new "Tom and Jerry."