Bevacqua No Longer Coaching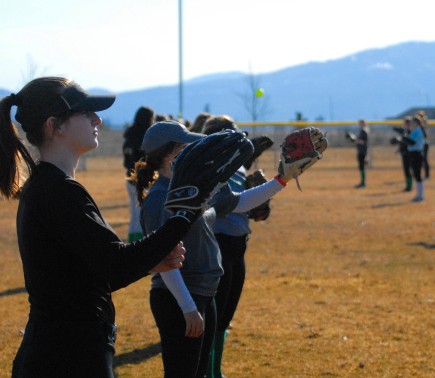 Lakeland High School has many coaches but one we hear of often is coach Colleen Bevacqua. Bevacqua has been coaching girls softball at LHS for 17 years and has finally decided to retire from coaching. 
She had a professor at University of Idaho whose dad was an athletic director at Pulman High School. The professor had told her a job was open for an assistant coach for softball. So at the age of 19 she first started coaching then one year later she was a head coach at PHS. When she was a student teacher at Lake City High School she was also a coach. 
Becacqua states "I ended up running into Mr.Viera at the grocery store here in town, I was looking for a job and there was a history job open and a coaching position."
She got the job and was originally just going to be the assistant coach but she got the head coach position because had shown them that she was better even though she was really young. 
Bevacqua has decided to retire from coaching because she has two boys and she needs to start focusing on being at their games and seeing them play ball, grow, and succeed. She stated "I just have to get my priorities straight and right now my family is my main priority."
Bevacqua stated "I definitely do not see myself not coaching anymore. I have talked to Coach Bradbury and I will help coach baseball because that is what my boys are playing and I have told the girls too that if they need help I will always be around to throw balls and cheer them on."
She has loved seeing the girls grow into incredible women. She states "The best thing about coaching is getting wedding invitations down the road and the baby announcements."
She has had many girls that didn't continue to play softball and still keep in touch but the ones that continued sports sometimes come out to help with assistant coaching and just giving her pointers on some of the latest drills.