Raya and the Last Dragon Movie Review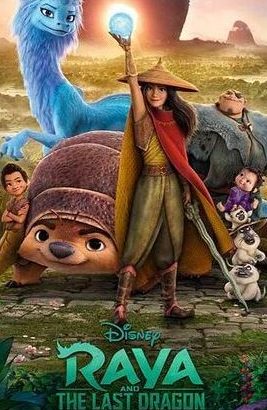 This review will contain spoilers regarding Raya and the Last Dragon.
Raya and the Last Dragon is one of Disney's newest movies about this young girl named Raya who is trying to get Sisu, the last dragon in Kumandra, to use her magic to bring back all the people after they were turned to stone again after 500 years by the evil forces of the Druun's. 
I found this movie to be entertaining and very well made. While watching it, my friend and I were amazed by the animation of the water and how realistic it was. It is amazing how far animation has come in the recent years.
The movie has made a global haul of about 50-60 million dollars, and that's not including the amount of money Disney Plus made by offering the movie for rent with Premium access. 
I found the movie to be modernly entertaining with the fight scenes and also to be culturally accurate. The movie is based on Southeast Asian cultures, each of the five parts of Kumandra being based off of different parts of Southeast Asia. 
The movie uses cultures from Singapore, Laos, Thailand, Cambodia, Vietnam, Malaysia, Indonesia, the Philippines and other cultures in the Southeast Asia area.
As someone who is part of the Southeast Asian people, I am very happy with the representation from Disney, and I was excited when the trailer first came out. My family was excited to watch it and we all enjoyed watching it.
Mackenzie Roman said that her favorite part of the movie was when they brought back all the dragons. She enjoyed the animation of all the dragons going through the air and making all the patterns in the sky. 
"The animation was so amazing, it is so cool how far disney has come in terms of animation."
Although there were many characters that were likeable and really interesting, my favorite character was Tuk Tuk, Raya's pet who is part pillbug, part armadillo and part pug. He is Raya's pet and her ride as he rolls around the different lands throughout Kumandra.
The movie has a 94% on RottenTomatoes and a 7.5 on IMDb.
The movie was really good, and I really enjoyed the story and representation of the Southeast Asian cultures. The movie is out in theaters and available on Disney Plus with a subscription.