The Rush for Idaho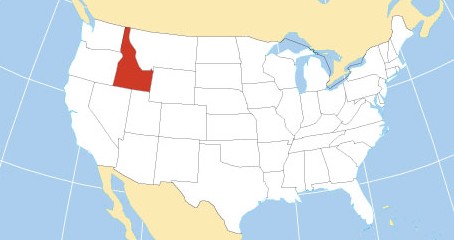 Idaho is one of the fastest growing states in the United States since many people are migrating here to the Gem State. However, this is not unwarranted. There are many reasons why this is occurring. 
One reason many people are moving here is because of the crime rate. Idaho has been ranked in the top 10 safest states, with it being placed in the 6th lowest violent crime rate. It also has 25% less crime than the national average.
Another factor is the cost of living. Idaho has a low cost of living, and it also has lower medical costs than many other states.
The Gem State also has plenty of job opportunities. In 2019 almost 270,000 jobs were created just in Idaho.
Idaho also has distinct seasons and plenty of things to do outdoors. There is more than just hot and cold weather. 
There are also many things to do at different times of the year. For instance, during the winter you can ski and then when the hot weather hits in the summer, you can jetski.
With all these positive things, there are also some negative things.
For instance, with all these people moving to Idaho, the prices of houses have increased dramatically. 
According to the Idaho House prices, in 2010 the average house was around 150k. In 2020 the average price was over 250k. However, this is still lower than the national average.
What do students at Lakeland High School think of the amount of people moving to Idaho?
One sophomore, Jameson Elliot, isn't a fan of the mass migration to his state. He doesn't like all the new housing developments popping up and worries about the traffic concerns.
"The growth needs to be slowed down because the roads are not being improved upon. Traffic is bad. New people moving here don't know how to drive in the snow and are getting in plenty of crashes because of it."
One senior, Mia Maddy, sees both pros and cons to the controversy.
"I think that it's a great opportunity to see different cultures, but it's bad to see a beautiful rural town like Rathdrum be destroyed by the basic suburbs."
Another sophomore, Caysen Loutzenheiser, has a strong opinion on the topic.
"If the people moving here are from California, they can go back. However, if they are from other states, then I suppose it is alright."