The Man Himself
The man himself: John Hatcher. Hatcher is one of the staff members that all students and staff at Lakeland High School appreciate. He keeps this school safe and improves it in any way he can. 
With the impact he has made on this school, he won the classified staff member of the year award.
"Winning this award was nice and made me feel humble," Hatcher said. "But there are a lot of adults in this building who deserve it."
Being here for four years, Hatcher has definitely made an impact. 
He does anything from checking up on any and all suspicious activity. He works hard to protect us from the dangers of drugs and nicotine.
One thing that he teaches is a tobacco sensations class. He does this because he wants to do all he can to help better the students here.  
Here at Lakeland, so many students are thankful to have Hatcher in the building.
LHS sophomore Libby Hatcher is his daughter. She feels that her dad does so many things for this school and thinks that it would not be as safe without him. 
"I feel that students leave feeling safer every day," Libby said. "He always goes home and thinks about how he can improve and make this school better and safer."
Some students are troublemakers and wind up in Hatcher's office. In the end, these students have to appreciate everything Hatcher does to help them become better individuals. 
Brian Scholwinski, a junior at Lakeland High School, respects him.
"I feel Hatcher does his best to better every single student at Lakeland," said Scholwinski. "I knew that he just wanted to make sure that I was being the best me I could be."
One thing that everyone can agree on is that Hatcher is a character. He has a great personality that makes students feel like they can talk to him. 
He can always make a sad day turn into a happy one. He does not just put on an act; he is always himself. 
"Just a quick fact about me is that I can shoot a tick off of a horse's butt from 100 yards away," Hatcher joked.
Make sure to thank him for all he does for this school when you see him.
Leave a Comment
About the Contributor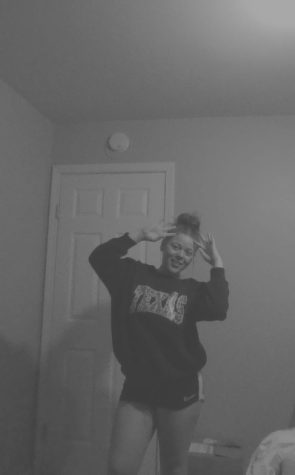 Johnnay Williams, News Writer


We have tomorrows for a reason