Rewriting Records
The Lakeland Hawks track and field team competed at the Legends Invite Meet at Post Falls High School on May 4. 
Lakeland had an outstanding day on the track, including a new record time of 50.32 seconds in the girls 4×1 relay. Junior Regan Wright feels that this record was the result of lots of hard work and grit from the girls over the past couple of years. 
"We've been trying to break the record since freshman year so it's a huge accomplishment," Wright added. 
Along with this record, the boys 4×100 meter and 4×200 meter relays both took first place. Not only did they place first, the boys also broke the school record in the 4×200 with a time of 1 minute and 30.75 seconds.
Lakeland has two of the best boys relay teams in the state this year in the 4×100 meter and 4×2 meter. Sophomore Weston Saputski shared his thoughts going into the regional meet. "I'm excited to see what Moscow brings to the table at regionals, and I am really excited to see how we perform at state," said Saputski.
Weston Saputski took second in the mens 100 meter sprint and Terry Edwards also placed second in the 400 meter dash. McKenzie Palaniuk placed 3rd in the girls 200-meter sprint.
The Hawks did not only dominate on the track however, Kenna Simon took first place in the high jump, Ziya Munyer also took first place in the triple jump, Gabe Means placed third in the triple jump, and Preston Jeffs placed third in the shot put. 
Lakeland will next compete at the first of two days of regionals on May 11. At Couer d' Alene High School.
Leave a Comment
About the Contributor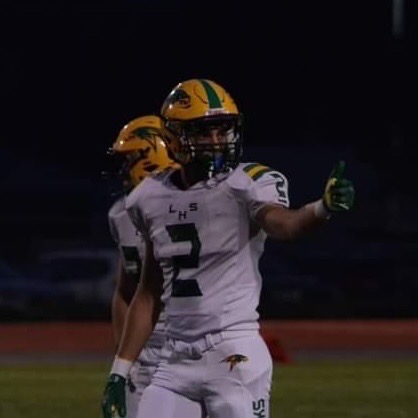 Ezra Benson, Sports Writer
Varsity Football and Track player. I like to ride dirt bikes, hunt, and fish.