Fearful Freshmen
Walking into high school on the first day of freshman year can be scary and nerve-wracking. Freshmen tend to wonder what the rest of their high school years will look like and figure out whether they should be excited or scared for the years to come. 
First-year students need help understanding that the jump from middle to high school is significant. That is why freshman students are viewed as immature and childish. 
Freshman Hunter Avriett explains that what makes him scared the most is growing up and having to be an adult. Due to the different environment high school brings compared to middle school, Avriett's first day of the first year was very overwhelming.
One of Avriett's biggest fears from being a freshman is worrying about what the teachers and staff at LHS think of him. 
Through the time students spend in the four walls of LHS, they build significant connections with people, even if they are not in the same class. 
Freshman Cash Lund's worst fear is losing friends due to drama or casual fallout. He explains that one of the hardest things about being a freshman is getting close to older students and watching them graduate, which means that Lund's friends will move away, and he will not be about to see them as much as if they still went to school.  
 As an upperclassman, underclassmen tend to get looked at as if they are at the bottom of the food chain. Therefore, they get picked on more. 
Freshman Jace Taylor explains that what scared him the most about coming into his freshman year was getting bullied. Being the youngest in the school can make people feel like they are not of the same value as a senior. 
"I have Reilly Saxe as my friend, so I do not have to worry about getting bullied by anyone," Taylor said.   
Other than getting bullied, Taylor thinks that hanging out with friends is a crucial part of making memories in high school is hanging out with people on the weekends. But due to him having a job and working during the week, Taylor feels he will miss out on many group hangouts. 
Leave a Comment
About the Contributor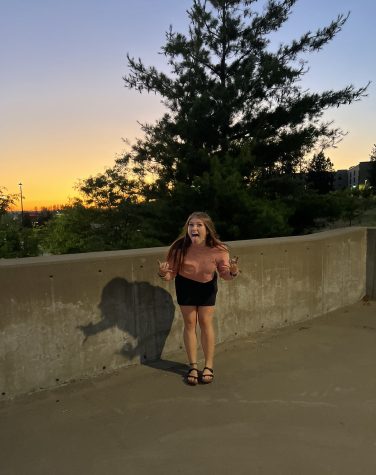 Zoee Young, Independent Writer
"I think about food literally all day everyday. It's a thing"- Taylor Swift