Are You Voting?
Being 18 can bring lots of freedom, and new things to do. Not only does it bring opportunities it also brings responsibilities.
One of the opportunities that come with being 18 is the fact that it is legal to vote.
Voting is a great way to help out the community. This year at Lakeland High School, the two levies that provide a generous amount of funding did not pass and had a terrible voter turnout. One thing that the Lakeland students who are eighteen or older can do to help pass these levies is to vote yes.
Senior Colin Cameron said that he is going to vote for LHS's levies because he would not want to go here if it failed. Cameron is a basketball player and has played for the high school since freshman year.
"Lakeland is a great school. It has good athletics and is a great community to grow up in," Cameron said. "You go from elementary school to junior high and make your final stop and the high school. This is a real community that feels like a home."
Knowing that there could not be any athletics upsets many students. Hutton Hegbloom believes that LHS will not be the school we know now. 
"Our teams bring together our community, some of my favorite memories in high school are at the games me and my friends went to together," said Hegbloom.
Being able to vote and have it help out the community is something that makes a difference. 
Aiden Fertig is a senior who plans on voting because he feels like it is something important. 
"I feel that as a member of the community, it is the responsible thing to do. Not only that, Lakeland has given me so much that I feel that it is a great thing for me to do to say thank you," Fertig said.
Colin Cameron finally stated that he will make sure he and his friends will vote because in his words, "I bleed green and gold."
Leave a Comment
About the Contributor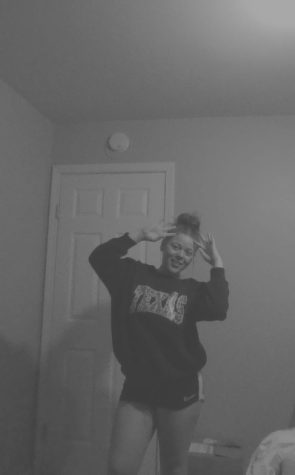 Johnnay Williams, News Writer


We have tomorrows for a reason