Preparing for ISATs
With this being the final quarter of the 2022-23 school year, Lakeland High School juniors are preparing for ISATs. Last year it was only sophomores who participated in ISATs, but then it was decided that this year it would be juniors.
ISATs are the Idaho Standards Achievement Test, and students are required to take these to show where they are in core subjects like math, science, and English. There are four levels, with level one being that achievement standards have not been met and level four meaning that the achievement standards have been exceeded. Exceeding the achievement standards is not just good for the person who achieves it but also for the school ranking. This is an important test because it is able to rank the schools based on their student's knowledge and their teacher's teaching.
Mellisa Brumbaugh, the LHS librarian, is going to be proctoring some of the ISATs and says that it is important for students to actually try their best and do what they need to do for them to do well on this assessment.
"It is important for students to remember that even though they have taken this test many times, it is still important for them to still put their best efforts in because not only does it reflect poorly on them, but it also reflects badly on the school and the district with their rankings," said Brumbaugh.
Preparing for these test are super important and have a lot of benefits to them.
Emalie Hardaway a junior who took ISATs last year and felt that she could have done better with a little more preparation because they can help with knowing what areas improvement is needed.
"Last year, I do not think I did horrible on them, but I definitely could have done better. I am going to just focus more on what I'm learning in my classes so that I can do better this year," Hardaway said.
On the other side of things, Brian Scholwinski felt that he did pretty well on ISATs and is confused why he has to do them again this year.
"Last year, I felt that I dominated the ISATs and was confused when I found out I had to do them again. It kinda sucks, but I'm just going to dominate again," said Scholwinski.
ISATs days will be Math on April 17th-20th, ELA on April 26th-28th, and Science on May 1st-3rd.
Leave a Comment
About the Contributor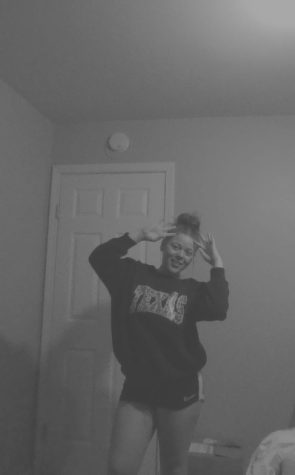 Johnnay Williams, News Writer


We have tomorrows for a reason