The Best
The game getting so good you need some popcorn to munch on? Just go to the concessions. 
Thirsty and need a sip of a fresh, tasty Dr. Pepper? Just go to the concessions.
If attending a Lakeland High School sports event, there might be one face seen there every time. 
Elizabeth Swan is a senior at LHS who has dedicated an enormous amount of her time to working in the concession stand. 
So far, during the 2022-2023 school year, Swan has not missed a single concession stand this year. 
Swan has been helping out with the stand since last year but started doing it regularly this school year. 
She previously used to help out with her concessions in 4H. She knew this was something she enjoyed, so she decided to volunteer for a basketball tournament. 
Since Swan has dedicated so much time to the stand, she has grown to really love doing it and become pretty good at it as well. 
"I am better than everyone else, so I would like to continue to keep doing it," Swan said. 
Helping out with concessions is something that Swan has learned to love. Most days, she will open and close the stand without taking a break. 
Although it may be a lot of work, it does not bother Swan to stay the whole time because it has become a hobby for her. 
Opening and closing are also not something that Swan wants to miss out on. 
"I really like set and take down. It is really fun," Swan said. "I also like being better than everyone, and because I am there the most, I am the best."
This experience has also created close bonds for Swan.
While working concessions, Swan has grown close to a couple of families that also regularly work the stands. 
The Hatcher family has become very close with Swan due to the amount of time they have worked together in the stand. 
"We depend on her like crazy," John Hatcher said. "Swan will text my wife back and forth for what is needed. We could not do it without her. Just from profit, we have raised over $20,000. At this time last year, we had only made a profit of $13,000. She takes charge and gets things done." 
Swam is attempting to become a school board member. Her goal is to be able to help run the concessions once she graduates from high school. She enjoys helping out and wants to continue after she leaves LHS. 
Leave a Comment
About the Contributor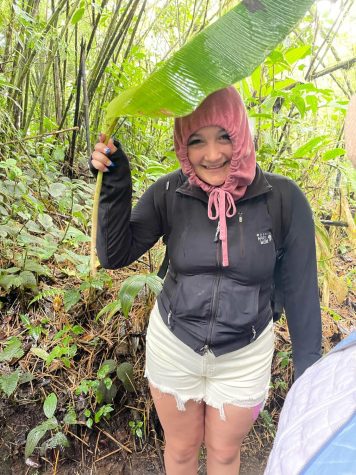 Samantha Fuller, News Editor
Goodest writer in the class...