Day of Giving
With the Christmas season approaching, Lakeland High School Student Council is in the spirit of giving back to the student body. 
The wishlist assembly will be held on Dec. 23. 
This will be the second time Lakeland High School has done this event. 
A few weeks before the start of the Christmas break, student council sent slips to all of the classrooms. Each student was allowed to write down a wish they had for Christmas. 
Then, the real process begins. 
Student council members have to go through all of the cards to try and grant as many wishes as possible. 
Student council tries to randomize their picks as much as possible, but they also try to accommodate LHS students in need. 
"The counselors will tell us which students' families are having the most trouble this year. We try to get the bigger gifts for the students whose families may not be able to afford presents," said Berklie Ogieglo, the chair member of the wishlist assembly. 
This new tradition LHS has recently started in the past couple of years is purposed solely on the gift of giving. 
Student council members spent a good majority of the year preparing by fundraising for this event. 
The school has an overall budget of $2,500 dollars for all of the wishes. 
Student Council's goal is to give as many gifts out with their budget as possible. 
They start to give out the gifts during the day and will be ending the day with an assembly to give away all of the bigger gifts. 
The assembly will have songs, dancing and good laughs. 
"We really just wanted a chance to get everybody really into the Christmas Spirit. Not everybody has the chance to celebrate, so we just try to put a smile on students' faces," said Ogieglo. 
Students also love the idea of the wishlist assembly. 
This event is something that students look forward to at the end of the week and a great way to kick off their break. 
Hannah Brower, a senior at LHS, wished for a gift a little more extravagant. Brower wrote down that she wished for a computer. 
Other students wished for simpler gifts on their wishlists. Students like Everett Keltz wished for items like Nirvana CD's. 
Students had different wants and needs they listed on their wishlist, but the student council and the student body are excited for the second wishlist assembly at LHS.
Leave a Comment
About the Contributor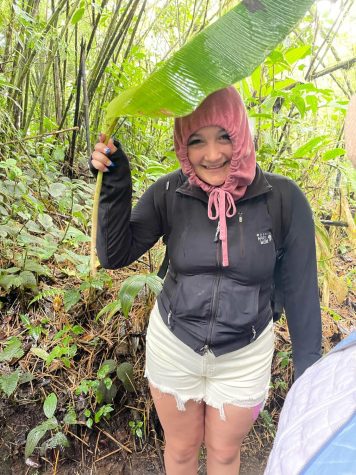 Samantha Fuller, News Editor
Goodest writer in the class...